Home > Irrigation > Pop-Up Sprinklers > Hunter Pop-Ups
Hunter Pop-Ups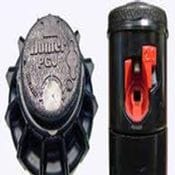 The PGJ is the perfect solution for small landscape zones.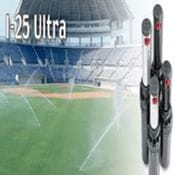 This rotor covers more distance, hitting a radius of 40' to 71'. The compact and built-to-last construction comes with an optional stainless steel riser for tough-as-nails strength. With a 5-year warranty, the I-25 Ultra has options for reclaimed water ID and high-speed. A standard check valve is built in, and a wide selection of high performance nozzles are availabe. Hunter I-25 Ultra rotors cover more distance and larger radius. Efficient, tough, and built to last.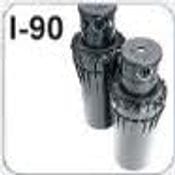 The I-90 is the industry's longest distance rotary sprinkler specifically designed for parks, sportsfields and public areas. With a radius of up to 29 metres from a single sprinkler. Yet its reduced-sizediameter and cushioned rubber cover make it the perfect choice for parks and wide-open lawn areas,as well as perimeter watering of athletic fields and horse arenas. The I-90 is easy to service, with aʻjar-top body cap that allows quick access to the filter screen and check valve with no extra pieces,parts or tool required. The I-90 is offered in two models – a full-circle opposing-nozzle version oran adjustable arc model – each with colour coded nozzles that can be field-changed to match the specific needs of your site.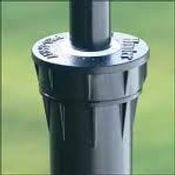 The Pro-Spray has been manufactured with the precision required to ensure reliable operation and peak performance for years to come. This solid performer boasts heavy-duty ABS construction, including an extra-thick body and cap. Exclusive body ribs make it easier to install, adjust, and service while also providing more stability for the sprinkler in loose soils. But brawn isn't all this product offers.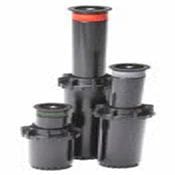 The PS Series Pop up is the one sprinkler to carry when you want to carry just one sprinkler. Features include; adjustable arc that creates arc patterns from 1 to 360 degrees, easy-to-use Hunter adjustment wrench, easy to keep water precisely where you want it and off buildings and hardscapes.extremely versatile and dirt tolerant–the factory-installed extra-large filter screen traps the maximum amount of debris without interrupting flow and is easily removed for cleaning. It is fast and easy to set up, the PS is designed to fit your budget as effortlessly as it fits your landscape.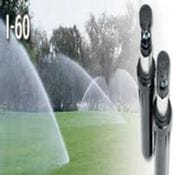 The Hunter I60 Series is a large turf rotor that meets the demands of systems with lower pressures and smaller budgets. The I-60 offers a more efficient (cost and performance) way to water large expanses of turf of lawn.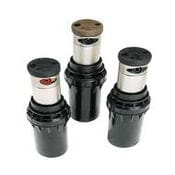 With the ability to deliver water accurately and efficiently at distances up to 22 metres, our topof-the-line commercial rotor has earned the distinction of being the number one choice at sportsfacilities the world over. The I-41 is also a proven performer at parks and commercial sites aswell. It's no wonder why with features like the ProTech™ safety system, two secondary nozzlesthat offer exceptional mid-range and close-in coverage, a stainless steel riser, the factoryinstalleddrain check valve, and a new self-adjusting variable stator that enhances the life of the gear drive.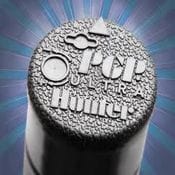 The number one selling rotor sprinkler in the world for residential and light commercial applications, with the superior ability to deliver even water distribution from precision engineered nozzles, this sprinkler is unequalled for reliability, durability, versatility and value.
Integral rubber cover keeps dirt out, fast hassle-free arc adjustment, 40o-360o wet or dry.
Complete set of interchangeable nozzles provides excellent coverage from 20' - 45' radius (6.5 - 14m).
They rotate silently, then disappear when the job is done.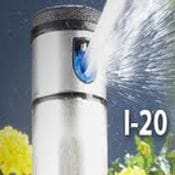 With its unparalleled ability to deliver water accurately and efficiently at distances up to 74 feet, the Hunter I Series is our top-of-the-line commercial rotor sprinkler and the sprinkler of choice at stadiums, playing fields, parks and commercial sites the world over. It's many outstanding features include: the ProTech safety system, secondary nozzles that offer exceptional mid-range and close-in coverage, a stainless steel riser, a heavy-duty retraction spring, a factory-installed drain check valve with a 15-foot check height,and convenient through-the-top arc adjustment.