Home > Irrigation > Controllers & Timers > Battery Operated Tap Timers
Battery Operated Tap Timers
Battery operated tap timers are great low maintainence tools for saving water while using sprinklers and other irrigation systems. Our range includes;
Galcon 9001D
Pope Auto Tap Timers
Manual Tap Timer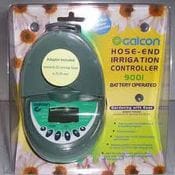 Galcon 9001 Tap Timer is a beautifully designed hose-end controller. Ideal for flower pots, herb gardens and seasonal flowers.
Main features:
Weekly program
Irrigation duration from 1 minute to 12 hours.
Up to four start times per day
Electronic manual operation via the controller.
Rain off suspension option.
Low battery indicator.
Internal filter installed in the controller.
Operated by 9V alkaline battery.
Battery lasts up to one year.
For drip or sprinkler system.
This controller can be set to water on specific days.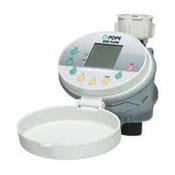 The Pope Digi-Flow Automatic Tap Timer is a solenoid operated tap timer that is rated to 1000KPA.
Features:
16 start times
Calendar or interval programming
Rain delay feature
One touch season adjust
Rain Sensor compatible
Battery operated - 2 x AA batteries