Slimline
Slimeline water tanks domestic purposes. Thin and durable water tanks great for installing in tight areas with spacial restrictions.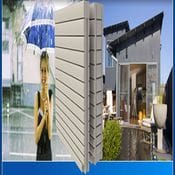 Thin Tanks, The rainwater tank that fits almost anywhere
The latest innovation in slimline poly rainwater tanks.
Our rainwater storage tanks are aesthetically pleasing. Designed to suit any location and can be positioned easily:
Along side a fence
Our Slimline Rainwater tanks can be placed against a house wall (1000L only 260mm wide / 2000L 480mm wide)
Use our ThinTanks to form an internal courtyard
To screen off the back yard
Our Slimline Rainwater Storage Tanks are AUSTRALIAN MADE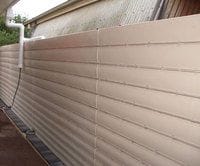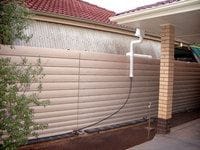 Slimline tanks joined together to form wall.
Our Slimline Poly water tanks provide minimum intrusion onto your property. Use any number of our ThinTanks to achieve the desired capacity.
Ask about the current Government rebates for the installation of rainwater tanks.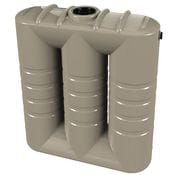 Manufactured from 100% U.V. stabilised, food grade polyethylene resin. To ensure maximum strength, all maxiplas tanks are made of a solid one piece construction. All tanks are supplied with:
Inlet strainer
Overflow screen
25 mm tap
Colour coordinated fittings.
Maxicube slimline tanks can be simply connected together to increase water storage capacity while still maintaining strength and ease of handling.
Inlet cover blocks light from entering tank which prevents algal growth, still allowing for easy strainer cleaning.
Australian made and owned
Maxiplas warrants that new products sold by it will be free from defects in materials and workmanship, on a pro-rata basis for the warranty periods stated in the Maxiplas product guide. Maxiplas round water tanks sizes 1000 Litres to 22,500 Litres have a 25 year pro- rata warranty. Maxiplas Urban and Slimline Range sizes 500 Litres to 5000 Litres have a 10 year full replacement warranty.