Home > Ponds & Garden Lighting > Pond Liners and Ponds
Pond Liners and Ponds
Transform your garden into a paradise with a garden pond. By putting in a pond
you can enjoy the natural serenity of water in the garden
Installing a Pond
Dial BEFORE You Dig!!!

Check with local authorities to find out about all underground services.
Location:
Selecting the right location is an important part of designing and installing your garden pond.Selecting an area that is not surrounded by many trees with falling leaves that can pollute your pond but also provides enough shade to limit sun's effect on algae growth. If you have alot of sunlight hitting your pond you may wish to consider investing in a shade sail or Ultra-Violet light to reverse the suns effect on algae.
Pond Size:
Ponds can be made to any size or shape but the general rule is the bigger the pond, the easier it is to maintain its water quality. This is because larger ponds have fewer fluctuations in temperature and other water chemistry factors and have a greater capacity to handle pollutants. When planning your pond investigate the overall cost including pumps and filtration systems
Construction Material:
Ponds can be made out of a varitey or materials, the most popular of which is pond liner as it can be easy to work with and shape. Preformed ponds, cemented ponds and brocked ponds are also options.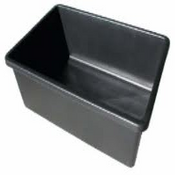 Preformed ponds are best for smaller areas with space or shape restrictions. The organic shaped designs are suited to most generic designs and environments. The preformed ponds are made with especially durable materials for long lasting features.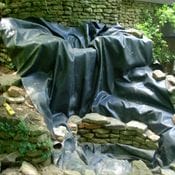 Pond Liners are great for creative pond design opportunites and those who don't want or need many design restraints. Pond liners are also the only option for large scale pond projects as they are able to mold into any shape or size.