Home > Ponds & Garden Lighting > Water Features
Water Features
Water features for every garden from water walls, fountains, self-contained structures, to spillways.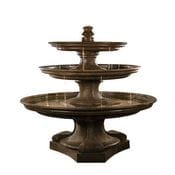 Combining advanced technology with unique design, Pietro by Clearpond bring indoor and outdoor stoneware decor to a whole new dimension. 20 Years of expertise has resulted in a collection of fountains, urns, planters and sculptures that are lightweight, stable and very resilient.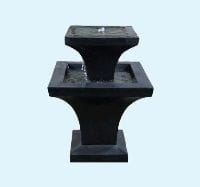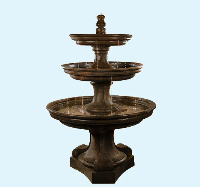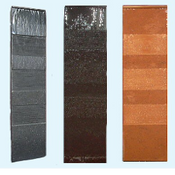 Clearpond Water Walls provide a breath taking feature for every pool or spa. The panels are made from terrazzo and are internally reinforced for extra product strength, providing long life. Each panel includes fitted spraybar, wall mounting bracket and hose / fitting kit for easy assembly.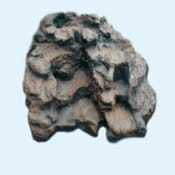 The Billabong range from Clearpond offers a wide range of natural looking water features in all different shapes and sizes to suit any outdoor or indoor design.
Aquagarden Water Features provide a style solution to any dull and lifeless garden. The self-contained water features require little maintainence and have styles to suit every decore.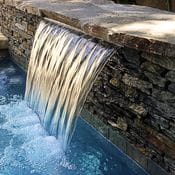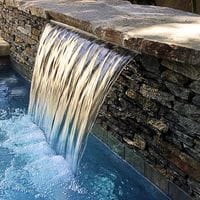 The Graceful Sheer Descent brings living water a touch of excitement. With the elegance of a clear curtain of water, which can be illuminated at night for a spectacular effect. These features can be utilized through-out the home and garden used to create intriguing designs with pools, ponds, spas, rock features & troughs.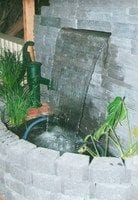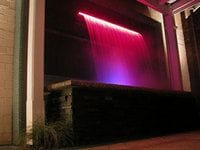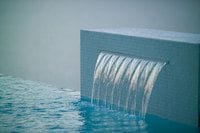 Sizes range 300mm - 2400mm
Fibre Optic, LED Lighting & Rain effects available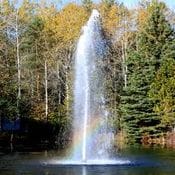 Nozzels for a variety of water fountains in order to create the perfect water feature.