Home > Hose & Fittings > Industrial & Irrigation Hoses
Industrial & Irrigation Hoses
All types of hoses from general irrigation to industrial use and everything inbetween.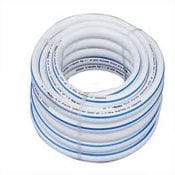 PVC Washdown Hose has a ribbed White Cover.
Primarily designed for Golf Courses, Bowling Greens Nurseries etc for Irrigation / watering applications.
Also used on Concrete trucks and in Dairy Sheds for washdown applications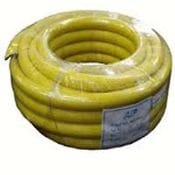 Safety Yellow is a high Quality PVC Air / Water hose. With Strong Durability and excellent flexibility it makes it an ideal hose for hard working areas. Commonly used in construction, Mining, Outback areas subject to hot climates.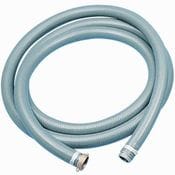 Heavy duty general purpose suction/discharge hose. They are strong and flexible with a rigid sprial for durablility.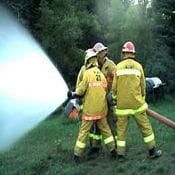 High quality air and water hoses with excellent flexibility and durability. Recommended for use on delivery outlet on Fire Fighting pumps.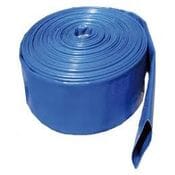 The red layflat hose is a premium quality heavy duty layflat. Excellent abrasion resistance allows it to be used in heavy dewatering applications and is the recommended hose for use with Fire Fighting pumps.
Blue Layflat Hose - Medium duty PVC layflat hose suitable for water discharge and trickle irrigation. Chemical resistant and U.V. stabilised - Temp range -10°C to 60°C.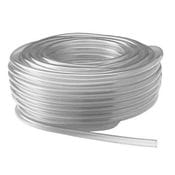 VC Clear Vinyl Tube. Commonly used across many applications. This product is suitable for food and beverage transfer, general purpose low pressure transfer, light syphon lines, cable protection, drainage lines, sight glasses just to name a few. UV Stabilised for Outdoor use.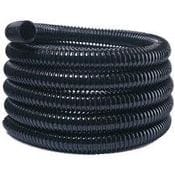 Ribbed Hoses are ideal as feeder pipes for pond pumps and filters. Because they are black corrugated ribbed, they are mon-kinking, flexible and UV stabilised. They also come in different sizes to fit all types of designs.